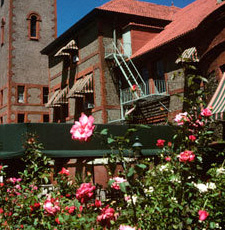 WE'VE MOVED--UPDATED WEB SITE COMING SOON--
OUR NEW ADDRESS HERE IN PORTLAND IS

2512 SE 25th Avenue, Suite 303
Portland, OR 97202

Holyoke Building
107 Spring Street
Seattle, WA 98104
(by appointment)
resources
The attorneys of Fucile & Reising LLP focus on legal ethics, real estate condemnation and products liability. This section offers reprints of articles, presentation handouts and notices of upcoming presentations and CLEs.
Articles - Reprints of articles from bar associations and other legal periodicals in Washington, Oregon, Idaho, and Alaska.
Presentations - Upcoming presentations as well as archived handouts from past presentations.
| | | | | |
Fucile & Reising LLP all rights reserved