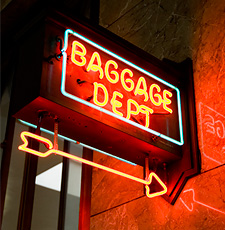 portland union station
800 nw 6th ave ste 211
portland, or 97209-3783
Mark J. Fucile
E:
mark@frllp.com
P: 503-224-4895
C: 503-860-2163
F: 503-224-4332
Education
J.D., University of California, Los Angeles, 1982
B.S., Lewis and Clark College, business, 1979
Professional Memberships
Oregon, Washington, Idaho, Alaska and District of Columbia Bars
U.S. District Courts for Oregon, Western and Eastern Districts of Washington, Idaho and Alaska
U.S. Courts of Appeals for the Ninth, DC and Federal Circuits
U.S. Supreme Court
Mark practices throughout the Northwest in three primary areas: products liability defense, legal ethics and real estate condemnation.
Mark believes that it is a great privilege to defend someone's reputation, whether a major corporation in a products liability case or an individual attorney in a regulatory proceeding, and approaches his cases in that light.
Before co-founding Fucile & Reising LLP, Mark was a partner in the Litigation Group at Stoel Rives LLP, Oregon's largest law firm.Mark grew up in Portland and returned here after serving as a captain with the U.S. Marines.
Mark has been recognized by Super Lawyers and Best Lawyers in America and is rated AV by Martindale-Hubbell. He received the Multnomah Bar Award of Merit in 2010.
products liability
Mark has handled over 300 products liability cases since the late 1980s, including jury trials in Oregon state and federal courts. Mark defends both national and Northwest manufacturers in cases involving automobiles, consumer and sporting goods, building products and heavy equipment. Mark is a member of the Oregon State Bar's Products Liability and Litigation Sections, the Oregon Association of Defense Counsel, the Washington Defense Trial Lawyers, the Defense Research Institute and the International Association of Defense Counsel.


legal ethics
Mark counsels lawyers, law firms and corporate and governmental legal departments on professional ethics and attorney-client privilege issues, is retained as an expert witness in these areas, handles law firm-related litigation and defends lawyers before courts and regulatory agencies throughout the Northwest. He is a past member of the Oregon State Bar Legal Ethics Committee, past chair of the Washington State Bar Rules of Professional Conduct Committee and a member of the Idaho State Bar Section on Professionalism & Ethics. Mark is a contributing editor-author for the Oregon State Bar's Ethical Oregon Lawyer, the Washington State Bar's Legal Ethics Deskbook and the Washington Law of Lawyering. He is the ethics columnist for the Multnomah (Portland) Bar's Multnomah Lawyer and the Washington State Bar's NWLawyer (formerly Bar News) and is a regular risk management contributor to the Oregon State Bar Bulletin, the Idaho State Bar Advocate, and the Alaska Bar Rag. He was an ethics partner at a large regional law firm. Mark is a member of the Association of Professional Responsibility Lawyers and the ABA Center for Professional Responsibility. Mark has also taught as an adjunct for the University of Oregon School of Law.
condemnation
Over the past 15 years Mark has handled over 250 real estate condemnation cases, including many jury and court trials over possession, the right to take and valuation. Mark both prosecutes and defends direct and inverse condemnation cases involving a wide variety of commercial, residential, industrial and specialty properties in Oregon state and federal court. Mark also regularly handles the "court side" of land use cases for developers. Mark is the contributing editor-author for condemnation for the Oregon State Bar Real Estate & Land Use Digest and has written articles on Oregon condemnation procedure and valuation for the Oregon State Bar's Litigation Journal. Mark is a member of the Oregon State Bar's Real Estate & Land Use Section and the ABA Litigation Section's Committee on Condemnation Litigation.
| | | | | |
Fucile & Reising LLP all rights reserved